Art
Owner: Arthur Pepper
From the 1940s to the 1970s, Art (also known as ModeArt of New York, New York) produced costume jewelry in a diverse range of styles, including replicas or reinterpretations of Renaissance, Victorian, and Art Deco pieces. While flower, fruit, and leaf motifs are most prevalent, figural imagery - materials and techniques include fine filigree metalwork, enameling, carved, or molded polychrome plastics, and rhinestones - the latter often uniquely colored and pave-set in eye-catching clusters. Usually marked and displaying middle to high-end standards of craftsmanship, the company was in the wholesaler's circle that included the producers of Hollycraft, Florenza, and BSK.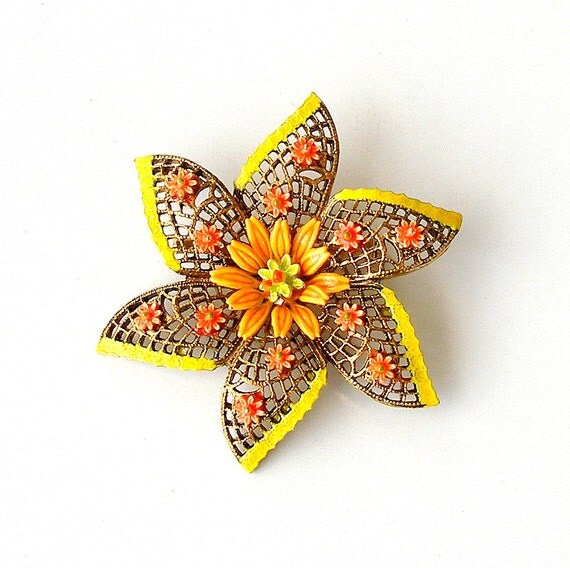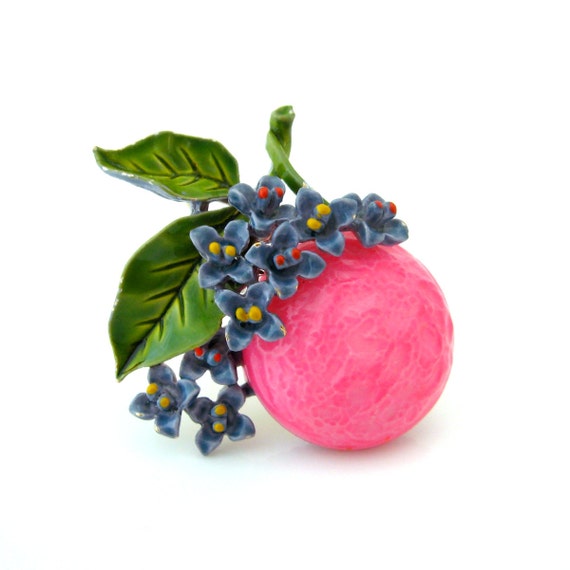 Bibliography
Brown, Marcia.
Signed Beauties of Costume Jewelry, Volume II
Paducah, Kentucky: Collector Books, 2004. Page 7-12. Print.
page revision: 5, last edited: 07 Feb 2014 20:40